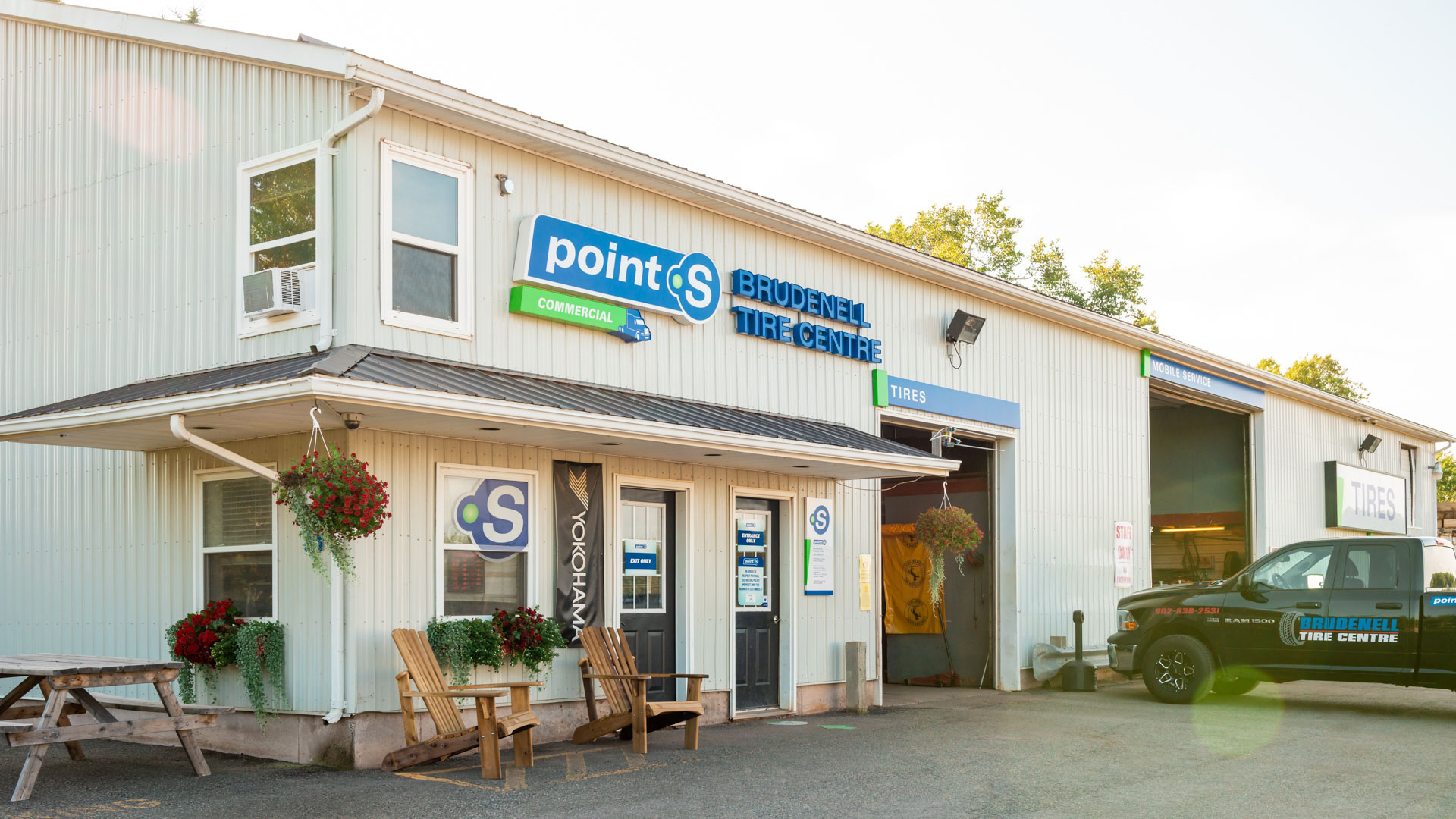 Your One Stop Tire Shop
Where customer service is our #1 Priority!
• Used and New Tire Sales for ALL makes and models
• Installation and Balancing
• Rim and Tire packages
• Re-Treading
• Tire Rotation
• Flat Repair
• Vulcanize Tire Repair
• Tire Studding
• Off Season Tire Storage
• Agricultural, Industrial, Loader, Commercial Tire Sales
We strive with each and every customer interaction, to provide you with the excellent customer service you deserve. Not only is customer service our top priority, so also is providing you with the knowledge and expertise we can offer, when choosing the tires and brands for your particular needs. Thank you for choosing Brudenell Tire Centre for your tire needs and putting your trust in us.
Brudenell Tire is a great place with kind courteous service. Highly recommend this place.

Tracy Stewart

Great service. Friendly, helpful staff!

Rick MacLean

Good service and very quick service. Reasonable pricing. Satisfied customer.

Dave Olding

Great prices & service.

Charlie Mack

Nothing but quality service at this tire store. Thanks guys!

Marla Taylor

Needed to have the buggy stop shaking so we came here to switch tires and have them balanced. Awesome service, great attention to detail. Nice job guys, especially you Mike and Randy!

France & Vincent from Montreal, Quebec

Excellent customer service! I needed new tires and they did it immediately for me. I highly recommend this business!

Michele Beaton

Great service and easy to deal with! Even delivered parts for me at no extra charge!

Chris Dalziel